Leonardi Benne sets the relationship with its clients on quality of service and on the well-known product reliability.
Full service is delivered in more than a way: the first value is the study of customer's specific needs and the design of the chosen equipment. Then a most cost-effective product is taylor-made. After the sale, customers can rely on Leonardi Benne's support with modifications and repairs, ordinary assistance with periodical controls, warranties.
SUPPORT AND DESIGN
Leonardi Benne's support and skills are added values for customers, above all during the design stage. The Technical Office is the company's core competence.
Both O.E.M. corporations and small equipment manufacturers will find in Leonardi Benne qualified personnel able to organize and manage the entire production process, starting from the customized study of the buckets/forks up to the best technical and esthetical solutions.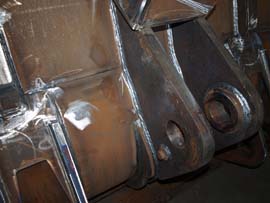 REFURBISHING AND MODIFICATIONS
As to modifications and repairs, Leonardi Benne's policy is aimed at loyalizing customers, giving full support regardless the brand of the attachment that needs modifications.
The company suggests the best solutions allowing to extend the productive life of the bucket, for a better amortization.
At the same time, if repairs or modifications are not convenient to customers, LB suggests compatible/alternative equipment according to the specific needs.

AFTER SALES SERVICES
The mutual trust relationship between Leonardi Benne and its customers has been consolidating during the years thanks to the offer of high quality products and services.
Service is provided prior to the order and after the sale.
The company also suggests customized assistance contracts, according to the product type and to its potential use in the future.
In addition to standard warranty procedures, Leonardi Benne follows up the bucket life analyzing wear-and-tear signs and preventing damages that would require more time and costs of intervention.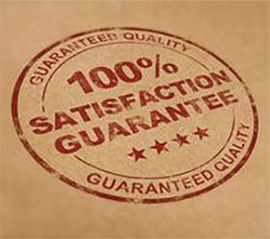 WARRANTY
Warranty given by Leonardi Benne is usually one year long, a term that can be extended in particular cases and for non-standardized products.
The warranty rules are described in detail at the bottom of the page.