Leonardi Benne's production cycle starts with a careful selection of raw materials so as to assure the best final quality.
The metal sheet is cut and bent in-house and then the various components are assembled.
The welding process is a key factor for quality: the Leonardi Benne experienced staff guarantees the absence of slits and defects; strict quality-control processes are executed on both standard and special buckets.
Finally, products are tested and finished; then the bucket is ready to be delivered to the customer.
TECHNICAL OFFICE
The Technical Office is essential to face complex orders on behalf of the major OEM manufacturers, combining high skills and a long traditional experience on attachments production.
700 sqm. area, with five CAD design stations managing 2D and 3D graphic elements are allocated to the design stage.
The prototyping stage produces samples that allow the analysis of each aspect of the final product, both in aesthetic and functional terms.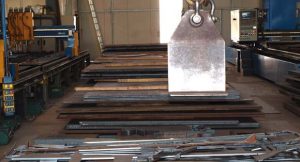 THE WORKSHOP
The workshop is fundamental for the final quality of Leonardi Benne's products.
Prototypes are created, representing a first realization of the conceived idea.
Then the production begins with an accurate selection of raw materials, going through cutting, bending, welding, assembling and finishing. Sandblasting and painting enhance the resistance of Leonardi Benne's attachments to wear-and-tear and to atmospheric agents. Leonardi Benne is very careful in using high-quality paints and pigments based on bi-component powders.
At the end of the production cycle Leonardi Benne's buckets are ready to be delivered without any defects.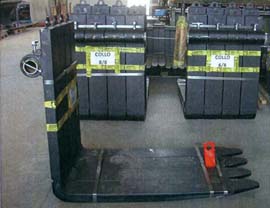 LOGISTICS
In Leonardi Benne's warehouse, buckets, forks and attachments are wrapped and packed with great care, to avoid damages when stored and transported. High-quality packing materials guarantee a maximum protection. In-repair buckets and spare parts are handled with the same care.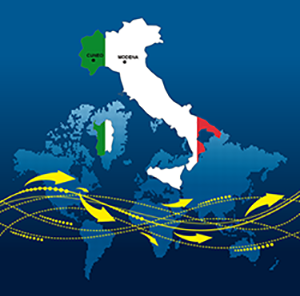 COMMERCIAL OFFICE

Leonardi Benne's Commercial Office has a deep knowledge of international markets and a high- technical competence in the field. Composed of operators and external consultants, this office promotes the Company both on the domestic market and on foreign territories.